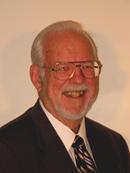 John C. Randall
My mission is to help the truly ambitious decision maker achieve a higher level of success. If you are doing well, use my insights to do even better!

How do we start? First I will learn about your vision, mission, plans, situation and challenges. Then I will apply a very diverse range of experience and hard won insights to save you time and effort in getting desirable results.

Is my perspective academic or real world? Extensive insights have been gained by being the founding owner and operator of several different business operations serving private and public sectors. Helping guide the formation of several non-profits has sharpened these insights. Operating an award winning advertising agency also broadened my perspective on a wide range of critical business development issues.

Many unique and valuable insights come from being the confidential alternative to a Board of Directors for a wide variety of privately owned entities since 1981. Knowing what works, and even more imporantly, what does not work, helps you avoid making costly mistakes.

Other insights have come from being the author of business books, articles, creator of original seminars/workshops and speaker on many business and enterprise achievement topics. The uniqueness of the methods I use is reflected by my nationally trademarked MasterMinder® Success Systems.

Generational and global perspectives are constantly being refreshed and updated by my part-time role since late 2010 as an adjunct professor at a private university. My concentration is on strategic business marketing, enterprise process and project management, and leadership development of undergraduate and MBA students. Results are reflected by a growing list of MBA student developed marketing-driven business plans and projects.

Prior experience for 20 years as a professional and manager with four major corporations, as well as two degrees in chemical engineering and an education at Harvard Graduate Business School provided the mid-life springboard for this endeavor.

Who has used my services? Those using my services range from entrepreneurs and start-ups to CEO's, well-established small and big business units, federal and state governmental units, non-profits and associations, academic institutions and even some consultants, etc. They are located from coast to coast!

Services may be reflected by an advisory role, being a "Sounding Board", development of a marketing-driven business plan, custom development of resources and learning experiences, comprehensive situation analysis of the enterprise or business, etc., always with a focus on getting results.

Ready to start? Let's chat – and if it makes sense to both of us, I will draft up a "suggested plan of action" for the next step! Call me now for an appointment: (804) 746-4450.

Want to know more? A summary professional profile is on "Experience" page. For more information and order forms for some of the publications that I have authored, please visit www.RGIofVa.com. Also, if you are seeking a speaker, please feel free to contact me.

Thank you.